The Hous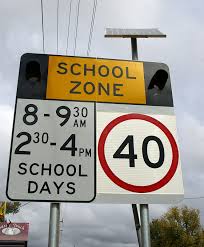 e Transportation committee narrowly approves a bill that would prohibit the use of a cell phone through a school zone during posted hours. The author of the measure, Bossier City Representative Jeff Thompson, says he hopes this proposed law will prevent a tragic accident in a school zone.
While the legislation heads to the House floor, it only passed by an eight to seven vote.
Larose Representative Truck Gisclair doesn't see why this proposed law is needed, when motorists are already forced to slow down when moving through a school zone.
"People are driving safely with their cell phone and especially going through a school zone our attention is really focused on driving," Gisclair said.

If the no cell phone in a school zone bill becomes law, a violator would be fined 175-dollars and each subsequent violation will cost the driver up to five-hundred dollars. Thompson says he wants to send the message that motorists need to block out all distractions while traveling through a school zone, when children are around.
"The driver or the child needs to being paying attention, the consequence to the child if you're not is a life and death situation."