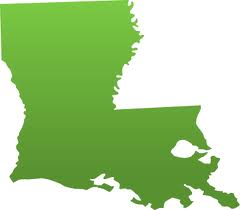 New census data finds Louisiana has the third highest poverty rate in the country. Demographer Greg Rigamer says Louisiana's median household income of about $45,000 is well below the national average, which is over $55,000.


"When you talk about being just 80% of the average of the nation that is a huge spread. It puts us among the poorest states," Rigamer said.
Louisiana has the 6th lowest median household income. The national median income increased by 3.8% from 2014-15, while Louisiana's only went up by 2.5%. Rigamer says the poverty rate is almost 20-percent in Louisiana, and decreased slightly over the past year.
"Poverty levels decreased throughout the country from 2014 to 2015. Our rate of decrease was a fraction of the rate of decrease of the nation," Rigamer said.
The national poverty rate is just under 15%, almost 5% lower than the rate in the Pelican State. Rigamer says with an average income that's 20% less than the nationwide average, it's not surprising the Louisiana poverty rate is so high.
"Growth in household income was not as great as the average in the nation. Our decrease in poverty was not as great as the rest of the states in the nation either," Rigamer said.