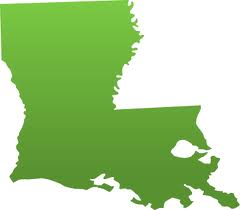 Louisiana's population has grown very little, according to the latest census data. Demographer Greg Rigamer says the nation as a whole changed more than 4% from 2010 to 2016, while the southern region changed about 6.5%. He says Louisiana saw a 3% change over the same period.


"We're not keeping up with our peers throughout the South. So I do think you see some of that 'out migration,' not as much that would result in a population loss when you look at the natural inherent growth in the state," Rigamer said.
Rigamer says in 2010, Louisiana ranked 25th in the nation for population, and we still rank 25th today. He says job loss could be pushing some working people out of the state. He says while Louisiana saw a small growth, Mississippi's population decreased slightly.
"Mississippi is a poorer state than Louisiana. We're pretty close to the bottom, but we're ahead of Mississippi, so that's not a great surprise," Rigamer said.
The census data shows the state's population has increased by about 12,000 residents since 2015. Rigamer says at this point it seems Louisiana's population is in a holding pattern.
"That's what these numbers say to me- not a great deal of change, but many other areas of the country are facing the same challenges that we are," Rigamer said.