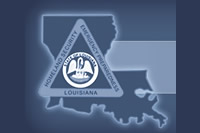 The cleanup continues today after the Governor's Office estimates at least 7 tornadoes touched down in southeast Louisiana on Tuesday. Mike Steele with the Governor's Office of Homeland Security and Emergency Preparedness says the state is very lucky that no one was killed.


"We had 30 plus injuries reported as of last night. We still don't have any word of fatalities, which is quite remarkable when you see how many areas were hit," Steele said.
A total of 39 injuries were reported. Steele says damage assessment is underway in the impacted areas. He says teams are gathering data, so Louisiana can make a case for federal assistance to help those that lost everything and rebuild public infrastructure.
"We'll do everything in our power to make sure the information is gathered so we can make that case to FEMA and to the feds. So we're doing everything we can to help work with those teams," Steele said.
New Orleans East was the hardest hit area, but twisters also touched down in Jefferson, Livingston, Ascension, St. James, Tangipahoa, and St. Tammany Parishes. Steele says shelters have been set up in New Orleans and Donaldsonville for those whose homes were destroyed.
"We supplied cots, blankets, food, water to at least the New Orleans site already. The National Guard has supplied about 150 guardsmen to New Orleans East to help with some of the security and police measures down there," Steele said.
Just one day after a tornado ravaged the town of Donaldsonville, Mayor Leroy Sullivan says residents have a lot to be thankful for. He says 15 to 20 homes inside the city limits sustained at least moderate damage, while several more were impacted outside the city, but fortunately no one was seriously injured.
"It's a bright sunny day in spite of the devastation that happened yesterday because there was no lives lost. Only one minor injury was reported to me," Sullivan said.
Sullivan says cleanup and damage assessment is underway throughout the city. He says they're hopeful the feds will be able to provide some assistance for those who lost their homes. He says many are still without power as they pick up the pieces. Entergy reports more than 18-hundred Donaldsonville residents do not have electricity yet. Sullivan asks that people stay clear of the area, as crews are working to clear debris out of the roadways.
"The sheriff's department has allowed us to use some of the inmates to help get the debris from the public roadways so we can try to clean up the city and try to get back to some normalcy," Sullivan said.