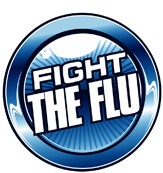 Cold and flu season is upon us and people are looking for ways to avoid coming down with a seasonal bug. The Centers for Disease Control recommends everyone over six-months of age to get a flu vaccine.
Dr. Fred Lopez, with the LSU Health Sciences Center in New Orleans, says there is a reason for that recommendation.
"The vaccine is very effective at preventing flu infections and, in recent years, we've had good match between the vaccine and the flu strains that are prevalent in the communities in this country."
He says one you get the flu vaccine, don't expect it to work immediately. Lopez says it takes a couple of weeks for your body to develop antibodies from the vaccine.
"For two weeks, if you did come across someone who is sick with the flu, you could possibly get infected from them because your immunity hasn't developed, yet."
Lopez says once you receive a flu vaccine, you'll still want to take steps to avoid any infections this season. He says washing your hands with soap and water and using hand sanitizers are good ways to keep the flu at bay. But Lopez says you should not stop there.
"Rest, good nutrition - two particularly helpful ways for you to prevent infection during the cold and flu season."