Posted on 12/17/2017 6:00:00 AM.
An LSU Ag Center researcher believes he's made a breakthrough when it comes to combating chronic wasting disease, mad cow disease and C-J-D, which is found in one-eighth of Alzheimer's patients. Dr. Frank Bastain has developed a way to grow a bacteria that causes these diseases which makes it possible to develop tests and vaccines for them
.
Dr. Frank Bastian, LSU, Alzheimer's Disease
---
Posted on 12/16/2017 1:58:00 PM.
In
a physical, back-and-forth contest, the LSU Tigers came up short in an 83-82 loss to Stephen F Austin. Aaron Epps had a chance to win the game at the buzzer, but he missed a lay up at the end of regulation
. The Lumberjacks Ivan Canete scored a season-high 20 points and had five points in the final 31 seconds.
More
LSU, Stephen F Austin, Tremont Waters, Aaron Epps
---
Posted on 12/16/2017 1:26:00 PM.
The Vernon Parish Sheriff's Office is asking the public for help finding Mary Darlene Howard's killer, 37 years later. Sheriff Sam Craft says 15-year-old Mary was found dead April 27th 1980 in the woods in Leesville close to Fort Polk. He says the initial investigation did not result in an arrest.
More
Vernon Parish Sheriff's Office, Leesville, Mary Darlene Howard, Sam Craft
---
Posted on 12/16/2017 9:35:00 AM.
The Louisiana Bucket Brigade plans on putting their bodies in the way of a proposed pipeline that would stretch across south Louisiana. Energy Transfer Partners only needs a couple of permits before they can start construction on the Bayou Bridge Pipeline. Bucket Brigade Director Anne Rolfes says they will resist non-violently.
More
Bayou Bridge Pipeline, Louisiana Bucket Brigade, Anne Rolfes
---
Posted on 12/15/2017 12:42:00 PM.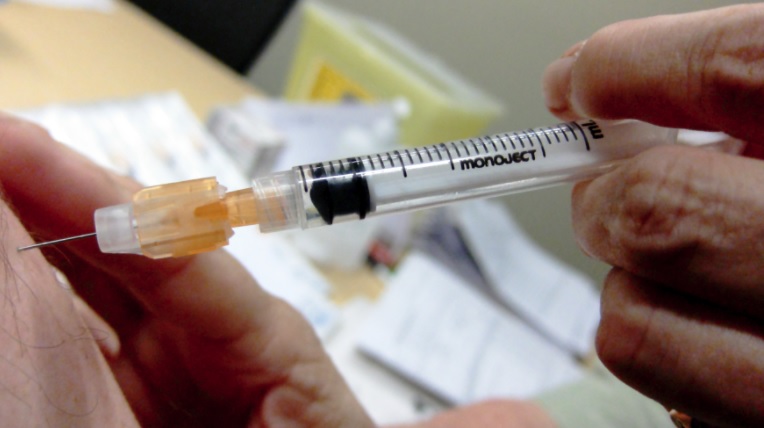 The flu season is ramping up in the Deep South with the highest number of cases in Louisiana, Mississippi and South Carolina. State Health Department Flu Bug Expert Dr. Frank Welch says it's rare to see this many flu cases in December.
More
flu, Frank Welch, flu vaccine, Deep South
---
Posted on 12/15/2017 12:16:00 PM.
There are still questions surrounding the death of two people found in Lake Dubbisson in St. Landry Parish this week. Sheriff Bobby Guidroz says the initial autopsy finds that 21-year-old Lia Ali Kazan of Shreveport and 30-year-old Anthony Michael Murray of Rapides Parish drowned. Guidroz says they know that Murray kidnapped Kazan in a parking lot of an Alexandria motel and her vehicle ended up in the lake.
Lia Ali Kazan, Anthony Michael Murray, Bobby Guidroz
---
Next Entry