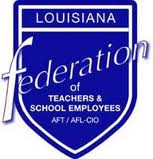 The Louisiana Federation of Teachers says 87-percent of the teachers they surveyed say their schools do not have the technology required for all students to take the PARCC exam, which is an online exam tied to the new Common Core standards. LFT spokesperson Les Landon says over 1,000 teachers were surveyed and the results should be seen as a red flag.
"It's an old story in Louisiana," Landon said. "Officials ought to-but seldom do-listen to the experts in the classroom before they embark on ambitious new programs."
Landon says the survey also found most teachers believe their students do not have the computer skills necessary to take online tests. He says this could pose a problem when it comes to judging what a student really knows based on an online tests.
"Unless we know that schools have the right technology and the kids the keyboarding skills, it's unfair to the kids and the schools to impose online testing them."

But the state department of education says over three-fourths of Louisiana public schools are meeting the minimum technology expectations and the districts that still need to upgrade, will be allowed to give paper-based PARCC tests.

.