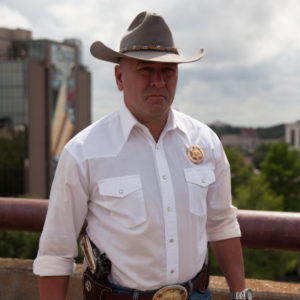 Louisiana Congressman Clay Higgins is receiving some backlash from the Auschwitz Memorial after he filmed and narrated a video in a gas chamber of the former Nazi concentration camp in Poland. Officials with the memorial say this is a place for mournful silence, not to be used as a stage. In the video, Higgins said it was a message for Americans to explain why our military must be invincible.


"They would squeeze 700 people in here. The guards would drop Zyklon 5 cyanide gas from above. This is why Homeland Security must be squared away."
Before entering the gas chamber, a plaque explains the memorial is to be a silent place to respect the victims' memory. Higgins said in the video that nobody should ever forget that this happened, and America should never let its guard down..:
"This is why we must remember these things, man's inhumanity to man can be quite shocking."
In the video, Higgins says the United States is now more vulnerable to terror like the Nazi regime.
"It's hard to walk away from gas chambers and ovens without a very sober feeling of unwavering commitment to make damn sure that the United States of America is protected."
Higgins has since taken down the video and offered an apology saying it's out of respect to any who may feel the video posting was wrong or caused pain.