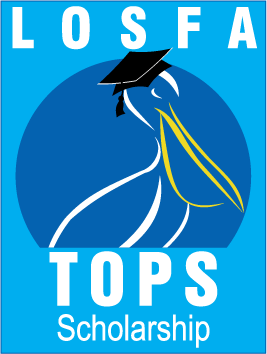 The state senate is expected to vote this week on a new contingency plan, if the state is unable to fully fund TOPS. Currently, if the scholarship program is underfunded, TOPS students with lower ACT scores and without financial need, lose their scholarships. Jennings Senator Blade Morrish wants to change the rules, so every TOPS students receives at least some scholarship money
.


"Everyone would get something, no one would be left behind totally," Morrish said.
TOPS is expected to cost the state 300-million dollars next fiscal year. But the governor's proposed budget only allocates 110-million dollars for the popular program. Morrish says his legislation also contains language to help TOPS students, if they receive a partial scholarship.
"The university could waive the difference and simply eat it or find new scholarships or financial aid or whatever it may take for them to get their additional amount," Morrish said.
For students to receive a TOPS scholarship they must have a 2.5 GPA in high school and at least a 20 on the ACT. Morrish says his legislation is an attempt to make sure recipients have at least part of their tuition paid, if the state can't fully fund the program. He says the current rules are unfair.
"So you are literally taking people who have who have earned TOPS, who have qualified for TOPS and saying you're going to get nothing," Morrish said.
Governor John Bel Edwards has said he supports this legislation.