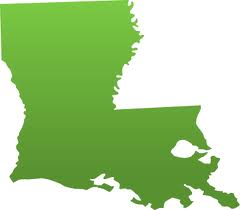 After Hurricane Katrina there was a huge population shift from New Orleans to Baton Rouge, will we see this trend again after the Great Flood of 2016? Demographer Greg Rigamer expects flood victims to try and rebuild where they lived prior to the flood.


"If you have an asset that still has value you do everything you can to recover it as quickly as possible, particularly when it's your home."
Rigamer says in the short term, we'll see an influx of workers, some will be from out of state. But Louisiana won't see any population gain because the oil industry continues to struggle.
"I don't think we'll necessarily lose population as a result of the flooding, but we certainly won't gain any population as a result either."
Livingston Parish was the hardest hit by the flood with close to 90% of the homes in the parish suffered flood damage. Rigamer says the recovery of Livingston will depend largely on what kind of government assistance flood victims can receive.
"It's unreasonable to expect that government assistance will make everybody whole but the closer they get to being whole, the better it is for the community."