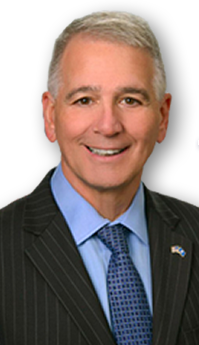 LaPolitics Weekly reports Congressman Ralph Abraham is considering a run for governor in 2019. Abraham says he hasn't made any decisions, but a number of people are asking him about it. ULM Political Science Professor Joshua Stockley says the Richland Parish physician will need to boost his name recognition.


"He hasn't done a lot of the things that future gubernatorial hopefuls do like touring the state to secure support," said Stockley.
U.S. Senator John Kennedy, Attorney General Jeff Landry and Congressman Garret Graves are a few GOP politicians who may run against current Democratic Governor John Bel Edwards. Stockley says at this point Kennedy, Landry and Graves have a better chance at beating Edwards in 2019.
"Abraham would have a tough task ahead of him, not just because of name recognition but he has a geographical disadvantage."
Abraham is a doctor, airplane pilot and former veterinarian. Stockley says it's more common to see winning candidates from New Orleans, Lafayette or Baton Rouge. He says Abraham is very popular in north and central Louisiana, but...
"If Congressman Abraham is going to convert his popularity into a statewide race, he's going to have to make significant headway in southern Louisiana."