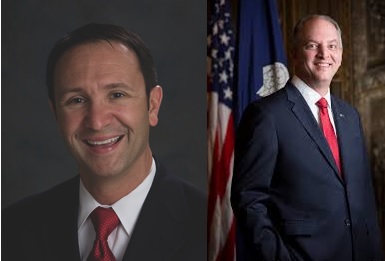 A three-judge panel of Louisiana's First Circuit Court of Appeal ruled against Governor Edwards' non-discrimination executive order that attempts to protect LGBT individuals who work for the state from harassment, discrimination or dismissal. The president of Louisiana Trans Advocates Dylan Waguespack says gays and transgendered people are discriminated in the workplace at an alarming rate.


"25 percent of respondents in Louisiana who have ever been employed reported that they lost a job because of their gender identity or expression."
Waguespack says even though he is disappointed by the ruling, he notes there has been progress in getting laws adopted to protect the LGBTQ community.
"Last year was the first time that we had a bill move on to the floor for a vote in ten years. So this is a moment when this conversation is relevant and it's going to continue to happen."
Attorney General Jeff Landry applauds the ruling. He says his concern is with Governor Edwards and how he is overstepping his bounds.
"This is something that I think people of this state and this country are really sick and tired of seeing, this executive abuse of power."
Landry says any change in law needs to come from the state legislature, not Governor Edwards and the Court of Appeals upheld the law as he interprets it.
"This is the second time now that the courts in Louisiana have said no that the lawmaking branch of our government is in the legislature."
Edwards released a statement following the ruling saying, "Discrimination in state government and by state contractors is wrong, makes us weaker and is bad for business and economic development." He also cites President Trump's executive order that remains in place and was identical to his order.