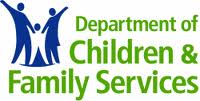 The Department of Children and Family Services is launching an initiative to improve foster care by redefining the role of caregivers. DCFS Secretary Marketa Garner Walters says Louisiana has strong confidentiality laws, but we often misinterpret who we need to be confidential with. She says the Quality Parenting Initiative is about having everybody on the same page.


"To really have better communication, better transparency, and more openness between birth parents and foster parents," Walters said.
Walters says our children deserve the best that we can give them, and she says we don't always do that when they're in the child welfare system. She says she hopes this will allow foster kids to get the love and support they need.
"We're hoping that by doing it this way foster parents will have an opportunity to treat those foster children more normally, like they treat their own kids," Walters said.
Walters says moving foster kids from one home to another can be traumatizing to that child. She hopes this QPI will help DCFS reduce the number of placement changes and keep more siblings together.
"So that when a child gets stable in a foster home, they get to stay there, and they stay stable, and they still have connection to their birth family," Walters said.