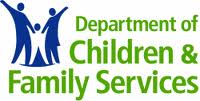 The secretary of the Department of Children and Family Services tells legislators her department is in need of resources to care for the more than four-thousand children in foster care in Louisiana. Marketa Garner Walters spoke to the House of Appropriations about the $10.9 million hole in the DCFS budget. Garner says there is a shortage of foster homes.


"This year for the first time in 20 years, we've had children sleeping in our offices because we did not have a placement," Walters said.
Walters says DCFS helps families in tough times. They deal with things like child abuse investigation, foster care and adoption, food stamps, child support enforcement and disability determinations. Garner says the process of finding a place to stay can be difficult on children from abusive homes.
"Is traumatizing that child to have to listen to 'I'm not wanted there, I'm not wanted there, and I'm not wanted there,'" Walters said.
Walters says without sufficient funding, people will be laid off at the affected agencies and Louisiana could receive federal penalties for falling short of the national standards for these agencies.
"You can't just stop doing foster care. You can't just not investigate child abuse. You can't just stop a food stamp program," Walters said.