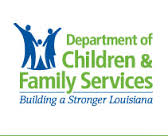 The Department of Children and Family Services is urging parents and caregivers to be careful with fireworks around children during this weekend's festivities. DCFS Secretary Suzy Sonnier says that although fireworks can be beautiful, adults need to be aware of the danger to children.
She cites a statistic in a report from 2013.
"Around the July 4th Holiday, children under the age of 15 accounted for 40% of firework related injuries," said Sonnier.
She encourages parents to not let children handle fireworks, but also to be directly involved in all activities with their children for the holiday.
"We encourage parents to absolutely keep an eye on their children at all times," said Sonnier.
Sonnier says parents might consider attending public firework displays with their kids instead of lighting their own because it is often safer.
"Often those fireworks are even more beautiful and more phenomenal, but definitely there is more safety on that community level," said Sonnier.