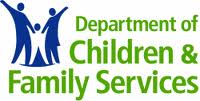 The Louisiana Department of Children and Family Services is urging parents to take steps not to forget young children in a vehicle during these hot summer months. The warning is in response to Baton Rouge Police arresting a 31-year-old father whose 8-month-old daughter died after he accidentally left her in the car for two hours Wednesday.
DCFS Secretary Marketa Walters says unfortunately we've seen similar cases over the years.
"In the past 10 years, we've had 24 heat-related deaths, and 17 of those were under 2 years of age," Walters said.
Walters says with kids being out of school, parents are still adjusting to their new summer routines. She says there are things you can do to prevent this tragedy from happening again.
"Put your purse or your wallet or your cellphone in the backseat by the child, something that you would not forget when you get out of the car that will remind you there's a child in the backseat," Walters said.
The man arrested in Baton Rouge has been identified as Marvin Mercer and he's been charged with negligent homicide. He's also the head baseball coach at Madison Prep High School. Walters says there are easy habits that people can get into that will help them avoid this kind of tragedy.
"A really good habit is always look in the backseat. Never get out of your car without checking the backseat," Walters said.