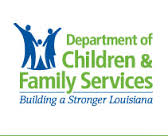 The Department of Children and Family Services has received federal approval for a second month of disaster food assistance for the 11 parishes most heavily impacted by the August flooding. DCFS Secretary Marketa Garner Walters says anyone who received aid last month will automatically have their card reloaded this month.
She says recipients will have benefits loaded no later than October 18
th
.
"There are 105,689 households and that will be about $42 million in D-SNAP benefits."
Garner Walters says there is a history of getting additional aid from their federal partners after really big disasters, but typically not this many parishes are included. There were originally 22 parishes covered for the first round of D-SNAP benefits.
"For example, in (Hurricane) Gustav, we got 7 parishes out of 43 parishes that originally had them so it is unusual that it is so many."
Garner Walters says these disaster food stamps have really been a life saver for some families who lost everything in the floods. She says they are just trying to help people in any way they can during this difficult recovery process.
"And we know that this supplemental benefit is not something that is going to pay their bills or put new sheetrock in their homes but if it gives them a little bit of added relief, then that's what we're trying to do."