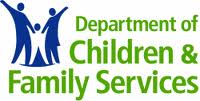 Louisiana broke the state's record for the number of foster children adoptions within a year. 735 children were adopted by 532 families between October of 2015 and September of 2016.


Department of Children and Family Services Secretary Marketa Garner Walters says she couldn't be more thankful for these families.
"With the floods and the sessions and the shootings, it feels like it's been such a hard year for the state and this is one of the really bright spots we can celebrate."
Walters says all of the children in state care have a history of either abuse or neglect with a big majority being under the age of five. She says while it's exciting so many children found foster homes, many are still without a family.
"There are still 200 children that are currently in the foster care system who have not found a permanent adoption placement and will spend Christmas in foster care this year."
For information on adopting a foster child, visit the department of children and family services website. Walters says many people adopt more than one child with 109 families adopting two kids, 19 families adopting three and nine adopting four children. She says foster parents get so much out of adoption.
"They learn so much from these children. They fall in love with these children just as every parent should fall in love with their child and they get back so much from being a parent."