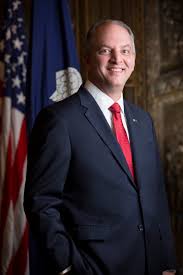 The third special session of the year is underway, and Governor John Bel Edwards addressed both chambers saying it's time to break free of the partisan gridlock as the state approaches the fiscal cliff on June 30th.


"Everyone in this chamber knows the real reason we're back here today for our seventh special session. It's not over disagreements of policy, it's more about politics," said the governor in his address.

While the governor did express understanding with aggravation within the chambers, he relayed that the citizens are even more so than they are and that, "action must come now."
Edwards says he believes that a solution can be reached in before the end of the allotted 10 days for the session, and says now is the time to come together on a compromise so that the people of Louisiana come out as winners in the new fiscal year.