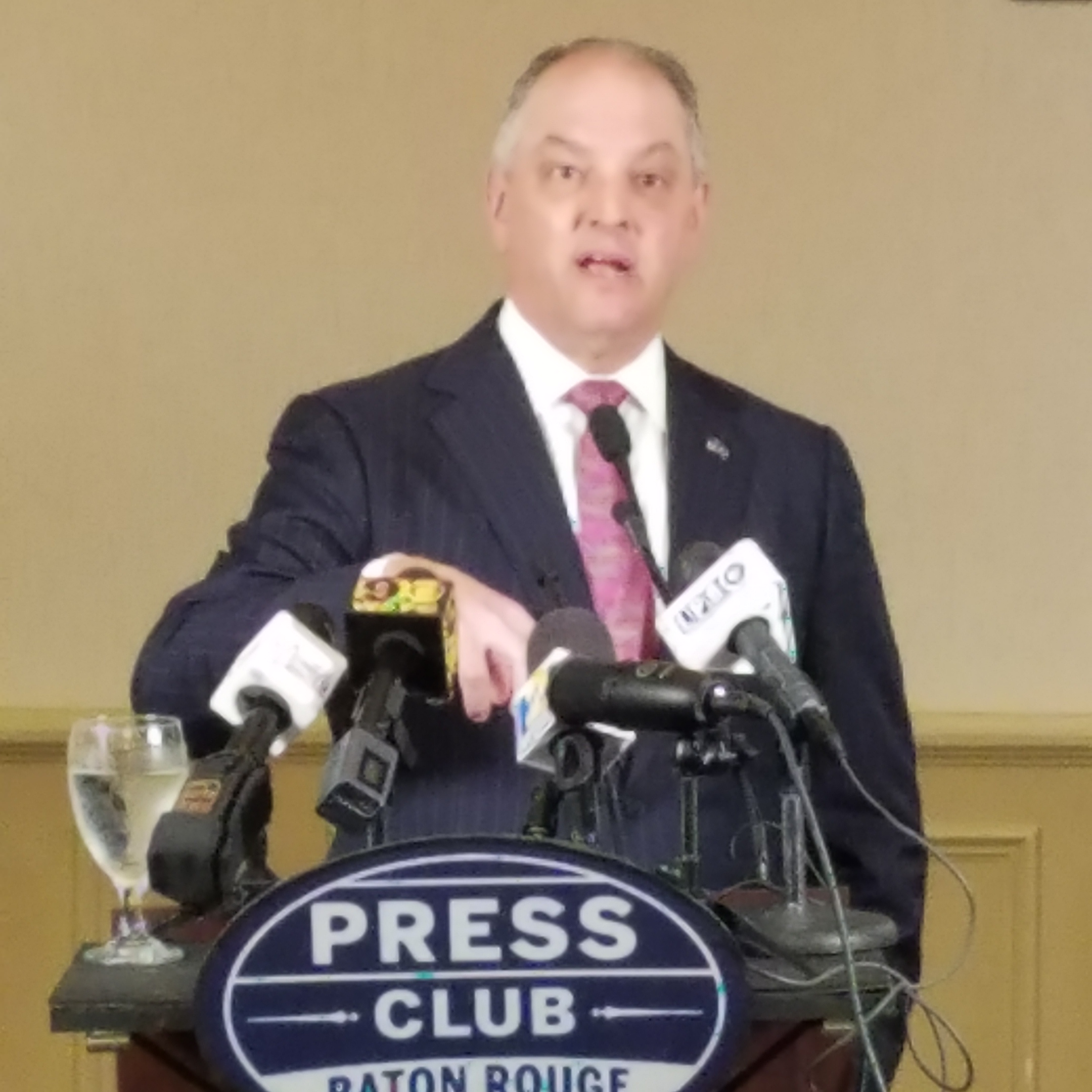 Budget talks are ongoing among legislative and business leaders in the state. Governor John Bel Edwards has met with business owners around the state, as well as House Speaker Taylor Barras, to find a way to fill a $1.1 billion budget gap when temporary taxes expire next year. He called yesterday's meeting with Barras a good, frank exchange.


"I detected a sincere willingness on his part, and I know that it's sincere on my part, to sit down over the coming months in good faith and try to work towards a compromise where we can solve this fiscal cliff," Edwards said.
Edwards says his office will continue to pursue a balanced approach to resolving the state's fiscal woes with a combination of cuts and new revenue. He says his office has already cut the budget, but it will take more cuts and more money to fill the looming budget hole.
"Since I've been governor, more than $600 million in state general fund has been cut out of the budget. We have pursed savings. The Medicaid expansion alone is saving us $300 million this year, and so it's this balanced approach," Edwards said.
Republicans have pushed back against the idea of increasing taxes, and many opponents say the size of government has grown too much. But Edwards says that's not the case at all. He says the state general fund portion of the budget that comes from taxpayers has actually decreased over the years.
"The burden that the state budget puts on Louisiana, $9.4 billion in the current year. It was $10.4 billion 10 years ago. So that's anything but growing the government," Edwards said.