Posted on 10/18/2018 10:21:00 PM.
The Smithsonian Institute will now be the new home for more than 100-thousand preserved crustaceans collected by UL Lafayette researchers over the past four decades. The collection is likely the largest archive of gene sequence quality specimen of its kind. UL Lafayette Professor Darryl Felder says the collection fills a void at the facility.
More
UL Lafayette, Smithsonian Institute, Gulf of Mexico, Crustaceans
---
Posted on 10/18/2018 12:52:00 PM.
The Mega Millions jackpot for Friday jumped to $970 million today, which is the highest ever for the multi-state lottery game. The largest US lottery jackpot is $1.6 billion, set by Powerball in 2016. Louisiana lottery spokesperson Dustin Annison has this advice for Mega Millions ticketholders.
More
Louisiana Lottery, Mega Millions, Powerball
---
Posted on 10/18/2018 12:25:00 PM.
Governor Edwards says the state is putting an additional $7 million into prisoner rehabilitation and education programs. Edwards says the funding comes from the savings the state has seen since reforming its criminal justice system last year and the dollars should have an impact.
More
Gov. John Bel Edwards, Criminal Justice Reform, Orleans Parish, Caddo Parish, East Baton Rouge, St. Tammany, Jefferson Parish
---
Posted on 10/18/2018 11:55:00 AM.
New research from the AAA Foundation for Traffic Safety shows that when teen drivers have teen passengers, the fatality rate for all people involved in a crash increases by 51 percent. AAA spokesperson Don Redman says it may take some by surprise how much of a distraction teen passengers are compared to other possible distractions behind the wheel.
More
Teen Driving, AAA, Traffic Safety
---
Posted on 10/18/2018 7:47:00 AM.
A Houma man has been found not guilty by the reason of insanity for stabbing his mother to death in 2017. Assistant District Attorney Dennis Elfert says the judgement lined up with the defendant's plea, after four mental health professionals concluded John Monteiro III's claim of insanity is legitimate.
"They felt given his state of mind at the time of the incident, he could not form the requisite intent to commit the crime," said Elfert.
John Monteiro III, Dennis Elfert, Houma, stabbing, Ellen Monteiro
---
Posted on 10/18/2018 4:35:00 AM.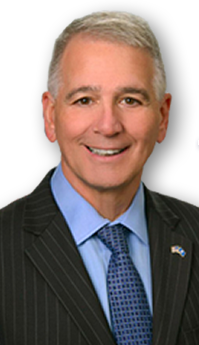 Consumers could pay higher prices on goods shipped from China, if the United States goes through with President Trump's decision to pull out of the Universal Postal Union. Congressman Ralph Abraham applauds the decision, because he says under the current 144-year-old treaty, China receives shipping subsidies usually reserved for poor nations, giving their businesses an unfair advantage.
More
Universal Postal Union, Louisiana, Ralph Abraham, China, 2018, trade war
---
Next Entry