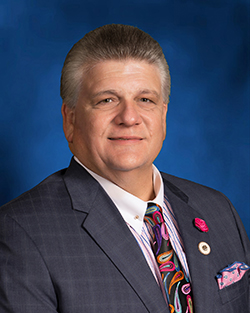 Governor John Bel Edwards vetoes a bill to provide freedom of expression on college campuses. In his veto message, Edwards said the legislation by Alexandria Representative Lance Harris was a solution in search of a problem. But Harris says freedom of speech is under siege on many college campuses around the country.


"This is an effort by many states to be proactive to curb idea suppression, and this bill is an attempt to do that for Louisiana," Harris said.
The bill would have created a protocol for Louisiana universities to handle controversial speakers on campus. It came in response to University of California Berkley officials cancelling a scheduled appearance by conservative political commentator Ann Coulter. The Republican legislator said he was attempting to protect free expression and freedom of speech on college campuses.
"It would have given some guidance on what to do in case you were having protests to suppress free speech and other ways of doing that," Harris said.
Harris says he's surprised by the veto because the administration did not express concerns as the bill moved through the process. Harris has been a vocal opponent to many of the governor's proposals, and he hopes the veto wasn't politically motivated. He believes this was an important bill that should have been signed into law.
"If they come after free speech, what freedom is next?" Harris said, "Unfortunately the governor didn't see fit to sign the bill into law, but I think it's very important for the future of free speech in America."