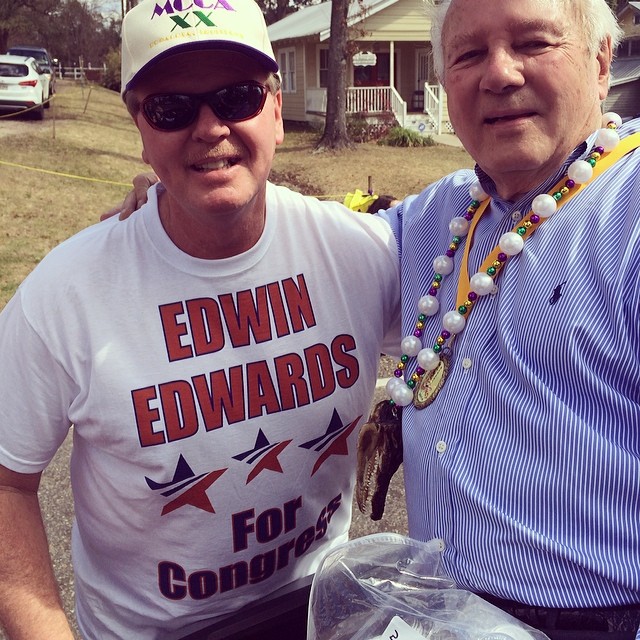 Michelle Southern reporting.

Sources tell the Louisiana Radio Network that Former Governor Edwin Edwards will announce he's running for the 6th Congressional District seat on March 17th at the Press Club of Baton Rouge. LRN President and political analyst Jim Engster says Edwards would be facing three tough Republican challengers.



"In Dan Claitor, Garrett Graves and Paul Deitzel," says Engster. "But the chances of him making a runoff would seem to be strong with him being the only Democrat in a district that still has more Democrats than Republicans."

Engster says the Cajun Prince has always done well in statewide elections but it will be interesting to see what happens in a district that only has a voting registration of 21% African Americans.

He says the last election Edwards won was in 1991 when his wife Trina was still in high school.

"And now he's trying 23 years later to bring back the magic," said Engster. "He spent 8 and a half years in prison so here's a man who has logged one tenth of his life behind bars, who can not vote but could end up voting for the constituents of the 6th District in Congress."

Engster says EWE hasn't been in Congress since 1972 and as Governor said he didn't particularly enjoy it.

Constitutionally as a convicted felon Edwards can not seek a statewide race so Engster says The Silver Fox figures he has a good shot at the 6th District.

"The curious aspect of this is that if he's in a December runoff, he and Senator Landrieu will be on the same ballot," says Engster. "And quite likely will be forced to run as a Democratic ticket of sorts in their respective runoffs."