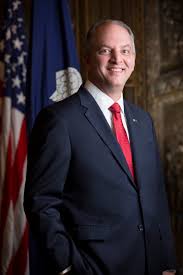 Governor John Bel Edwards announces enrollment for the state's expanded Medicaid program will begin June 1st. Edwards told the Senate Health and Welfare Committee that expanding Medicaid will benefit the state greatly by cutting healthcare costs and improving health outcomes. He says the expansion will also save the state much-needed dollars in critical budget times.


"I can tell you that in the first year alone, expansion is going to save the state of Louisiana more than $180 million," Edwards said.
Edwards says these savings will help reduce cuts to healthcare and allow the state to reinvest money into TOPS and higher education. He says this expansion will also reduce the amount the state pays for uninsured patients in Louisiana.
"Today we pay 40% of the costs for the uninsured, but with the expansion we will never pay more than 10%," Edwards said.
Edwards says this expansion will get health coverage to working-class people, like workers in food service, tourism and construction. He says over 300-thousand Louisiana residents will be eligible for enrollment June 1st and he'll spend the next few weeks raising awareness about Medicaid expansion.
"In the coming weeks Dr. Rebekah Gee, the Secretary for the Department of Health and Hospitals, and I will be travelling the state, talking about expansion, and educating the public ahead of this critical date," Edwards said.