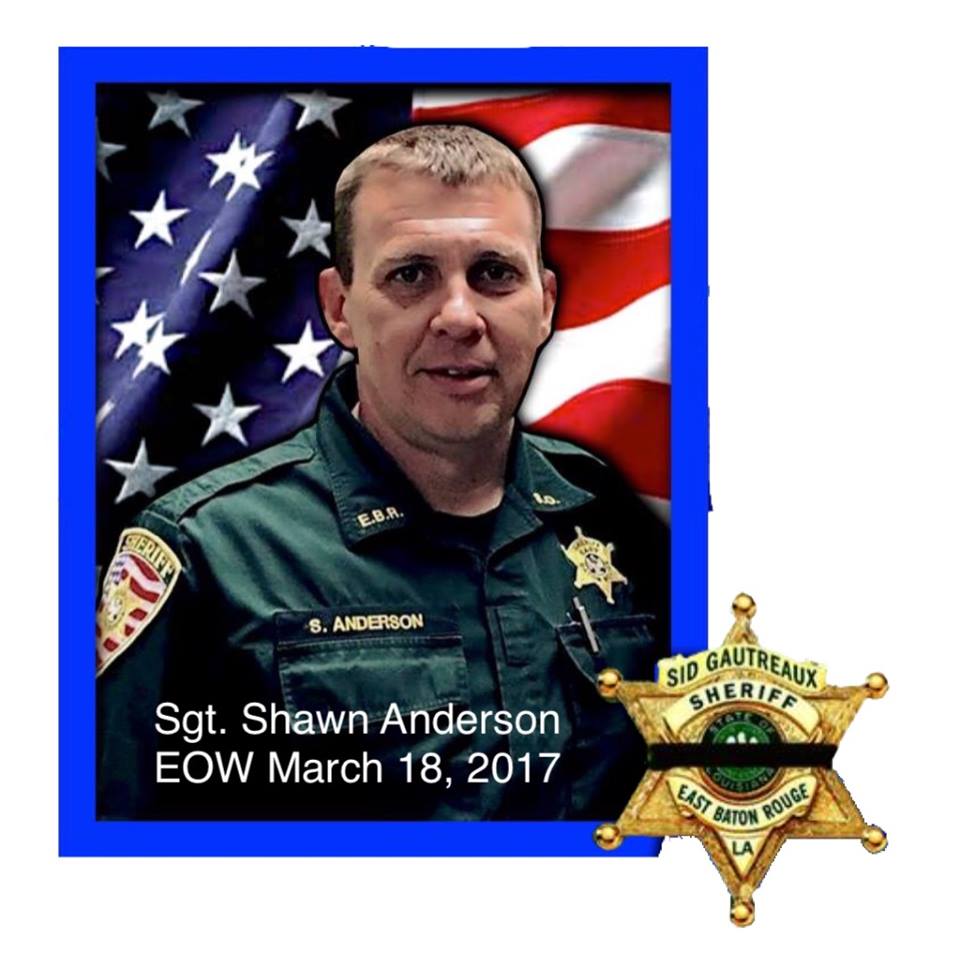 Authorities say the East Baton Rouge Sheriff's Deputy killed in the line of duty was the epitome of public service. Police say 43-year-old Sgt. Shawn Anderson was fatally shot Saturday night after he encountered a rape suspect at a barber shop. Sheriff's Office spokesperson Casey Hicks says Sgt. Anderson exemplified everything a law enforcement officer should be. She says he was a true public servant who did whatever needed to be done.
(photo courtesy of EBRSO Facebook)
"That was rescuing a woman off a bridge that was attempting to commit suicide, that was apprehending a suspect that had just murdered his girlfriend, that was delivering a baby on the side of the road," Hicks said.
Hicks says the loss of Sgt. Anderson is devastating, only 8 months after Deputy Brad Garafola was killed and Deputy Nick Tullier was injured in an ambush last July. She says before that, it'd been 30 years since an East Baton Rouge deputy was killed in the line of duty in such a manner.
"To have two that we've lost and two severely injured in just 8 months is really disheartening and difficult for everyone," Hicks said.
Hicks says the outpouring of support from the local community and law enforcement has been incredible. She says making sure the family of Sgt. Anderson has what they need is their top priority right now. She says Sheriff Sid Gautreaux was at the hospital with the family throughout the night.
"We're just here to offer whatever assistance and support that we can, and we're doing the same for our deputies, making sure that they have any sort of support that they need at this time to get through this," Hicks said.