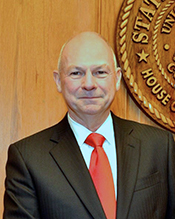 Online Fantasy Sports legalization will be on the November 6th ballot, giving voters a chance to legalize the use of online services like Draft Kings and FanDuel in their parish.
Louisiana Gaming Control Board Chairman Ronnie Jones says it's likely a few parishes won't legalize it, which means they'll have to set up geofences.

"It locates your physical location and that determines whether or not you are in a location in Louisiana that can participate in online fantasy sports."
But Jones warned, geofencing isn't cheap, and says there's a worst case scenario that could end up leaving the state with a hefty fantasy sports related bill.
"That would be if half the parishes legalize it, and half of the parishes don't. That's just going to create 64 geofenced entities around the state, and the more geofencing you have, the more expensive the project is going to cost."
That being said Jones is confident that most parishes in the state will legalize the popular activity.
If approved in parishes in November, the legislature in the next regular session will have to figure out exactly how to tax and regulate the service, as well as set up any potential geofencing for online fantasy sports. Jones says the objective is to at least make enough money off the service to pay for its regulations.
"That's going to be the hope I'm sure of the bills sponsor that there will be sufficient parishes that authorize it that its going o provide enough revenue to the state to support the program and support the technology."