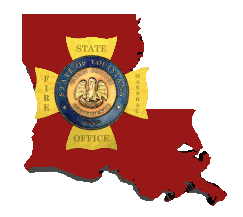 The coldest temperatures of the fall have arrived and that could result in an increase in home fires. The American Red Cross says heating sources are the second leading cause of home fire deaths, and fatal home fires increase in the winter months.
State Fire Marshal Butch Browning says if you use a space heater, make sure there's a three feet area of space around it
.
"I live to say personally a five foot area should be clear of anything that burn, like clothing, furniture, fixtures, things of that nature," Browning said.
Browning says it's also important to turn off space heaters before you go to bed and never use a cooking range or oven to heat your home.
"We have occurrences where in older homes that use the stove to heat the home, we firmly recommend you don't do that. That's a fire waiting to happen."
Browning says if you use a fireplace to heat your home, do not leave it unattended and make sure your smoke alarms are working.