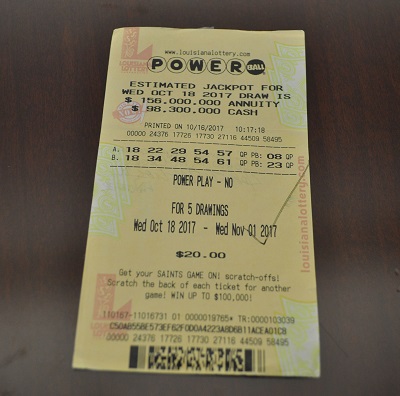 An East Baton Rouge Parish flood victim has won $1 million from the Powerball. Louisiana Lottery spokesperson Kim Chopin says when they heard a man in Central won the prize, they hoped it was someone who needed it. She says they were thrilled to learn 72-year-old James Lapeze was the winner.


"We're really excited for him, and it is great whenever you do have a lottery winner that could really use the money and put it to good use," Chopin said.
Chopin says after federal and state withholdings, Lapeze will take home $700,000. She says Lapeze couldn't believe his eyes when he saw that he won the million dollar prize.
"His house was destroyed in the flood as well. So one of the things he told us that he was going to do with his money was take care of that by paying off that house," Chopin said.
Lapeze told Chopin once his house is paid off, he plans to enjoy the rest of his retirement. Chopin says because the jackpot wasn't unusually high, they believe Lapeze is a regular lottery player.
"It's not until you see Powerball jackpots in the neighborhood of $350 on up that different people, peple that just play when the jackpot gets high, start playing," Chopin said.