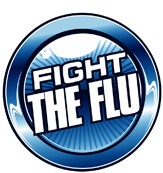 It's been a quiet flu season in Louisiana, but doctors say it may start to ramp up soon. Influenza expert Dr. Frank Welch with the State Office of Public Health, says the number of flu cases are starting to rise across the country.


"Everyone has seen a big uptick last week in flu activity, so I think we're next," Welch said.
Welch says this year the flu vaccine is very well matched to the virus, making it more effective. But he says a flu strain that created a lot of problems a few years ago is back.
"The big uptick that we saw this past week was from H1N1 back from 2009. That pesky influenza virus, well it's still around, and it's the one rearing its ugly head," Welch said.
Welch says the flu vaccine also protects against H1N1 virus, and flu shots are the best way to avoid getting sick.
"Absolutely go get that flu shot. It is not too late to get it," Welch said.
Welch says most insurance covers flu shots and people without insurance should call a public health unit. He also advises people to wash their hands, stay home if they're sick and avoid sick people.