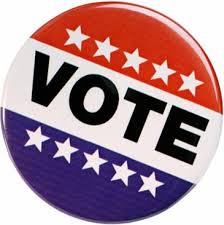 Governor John Bel Edwards holds a bill signing today for Baton Rouge Representative Patricia Smith's legislation that restores voting rights to individuals who have served time on felony offenses, and have been out of prison for five years, but are still on parole or probation. Edwards says giving people back their rights reinvests them in their communities.
"We know from countless studies that to the degree that it happens, you are more successful and having people reenter and not return to a life of crime."
The signing would reverse the original 1976 law that enforced the voting rights removal. Edwards says those who have served time deserve a second shot at life.
"Those individuals have also paid their dues, and so I think the bill was a good thing. I am very pleased that the House and the Senate both chose to pass it."
The bill took three tries to get enough votes to clear the House. Edwards celebrated Smith's tenacity in fighting for bills that can be controversial, but that he believes are ultimately just.
"Many of the things that she is pushing she has actually been pushing for all ten of those years. For her persistence, determination, and perseverance I went down and thanked her."
According to the Department of Public Safety and Corrections the legislation will impact about 22-hundred offenders.