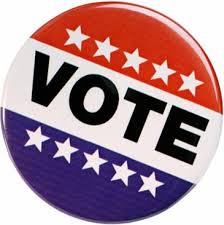 On Governor John Bel Edwards' monthly call in radio show, Ask the Governor, he voiced his frustration with the 13% turnout for the November 14th election. Edwards says there were important elections like the state treasurer's race, New Orleans mayoral runoff and a state representative seat in St. Tammany Parish.


"I'm really disappointed in the voter turnout. It was so low across the state even in those areas where you had a race like New Orleans mayor, obviously you had a bigger turnout there than elsewhere but still very small."
Edwards says everyone has the freedom to vote or not vote, but it's something you would think residents would do. He says it's more convenient than ever to vote, with seven days of early voting,but still it seems there's lower turnout than ever.
"When you see the campaigns that are out working so hard and spending so much money, you'd think that people would want to go out and exercise their right to vote."
Edwards says it's likely voter apathy is keeping residents away from the polls. He says he's worked with the Secretary of State's Office to reduce the number of elections, but it doesn't seem to be helping with turnout.
"If Tom Schedler has any ideas, of course Tom and I talk all the time, I'm happy to engage with him to see what we can do to increase turnout."