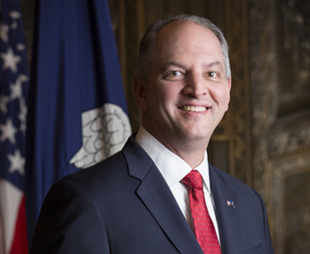 Governor John Bel Edwards endorsed a statewide anti-cancer initiative called "Taking aim at Cancer in Louisiana." The goal is to improve early detection, improving patient care and treatment, an ultimately improve patient outcomes.
"Patients and their families and future patients receive the most benefit when we can work together, learn from one another and pursue a better strategy," said Edwards.
Edwards says that data shows significant racial disparities across populations and regions of the state. Plus we are in the top five worst cancer outcomes.
"We need innovative solutions. It is unacceptable to have the fourth worst outcomes in the country. I believe it is 175 cancer patients a week that we are losing, we can do better than that."
The United Health Foundation has provided $500,000 in grant money to the Louisiana Cancer Research Center to develop a strategy to improve care.
"So our work is just beginning as we launch our state wide strategy to take aim at cancer and our commitment to this effort. I am looking forward to learning from all of you and witnessing changes that are going to have a positive impact in our state, especially on the residents of our state that need it the most."