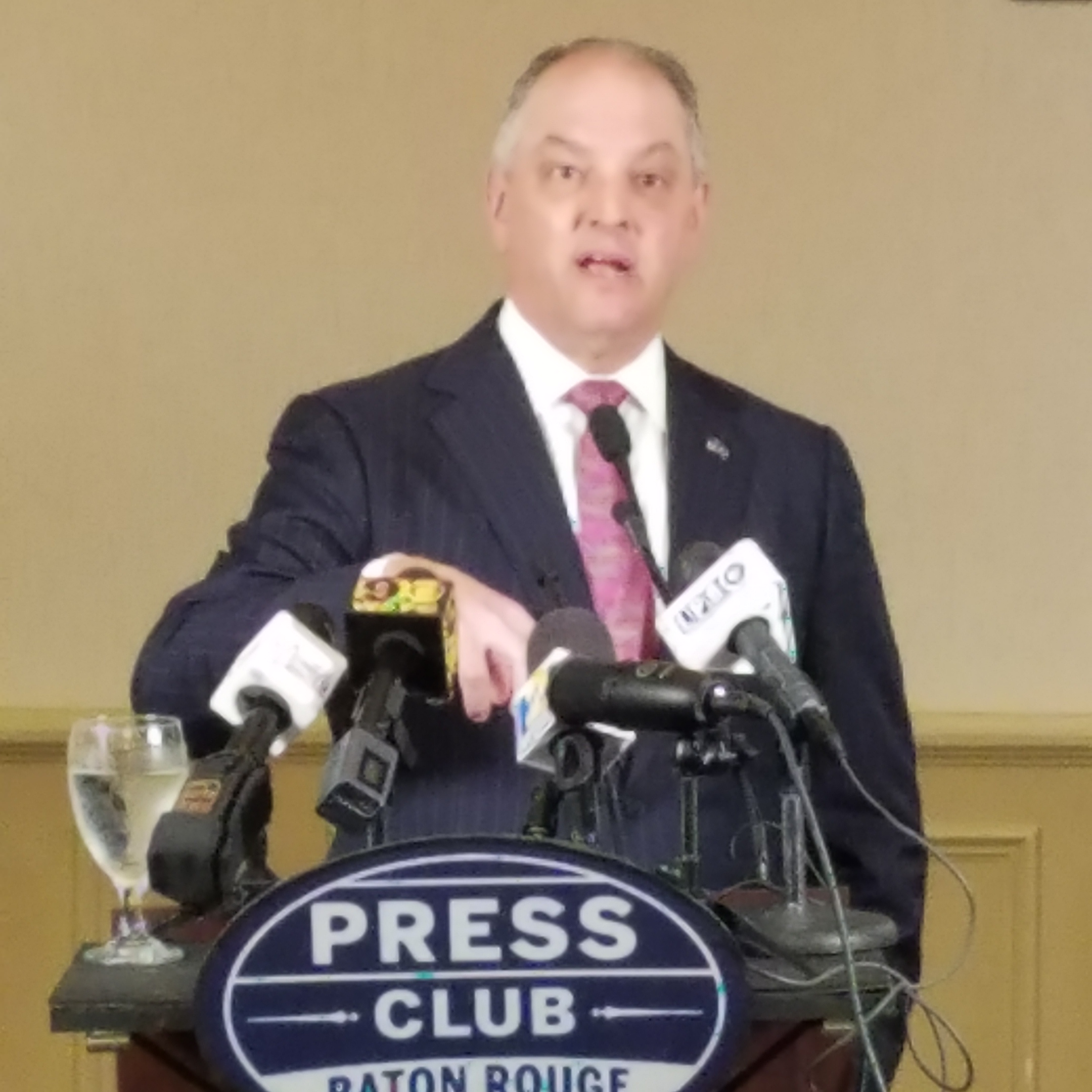 Governor John Bel Edwards says the special legislative session aimed at solving a 940-million dollar budget deficit this fiscal year is heading in the right direction, but there's still a long way to go. House republicans are hesitant to raise taxes, but Edwards there's been no evidence they can reduce the deficit without raising revenues.


"It would seem to me that the responsible approach for anybody who believes we can solve this without new revenue to show where they would solve it. It should not escape your notice that that is not happening," Edwards said.
The House has passed legislation to the Senate that's a combination of budget cuts and tax increases, including a one-cent increase on the state's 4-cent sales tax. But The House believes the additional penny should be removed after 18-months, but Edwards wants the additional penny to stay on the books, until long-term budget reforms are in place
"I would hope and expect that that particular sunset provision will be altered just to reflect the reality that I just spoke of," Edwards said.
The special session ends March ninth. Edwards is disappointed the House didn't move the tax bills sooner, but is optimistic there's enough time for the Senate to act.
"They will have the opportunity to do their due diligence and look at those bills and determine whether they're worthy of passage as is or whether they need to be modified," Edwards said.