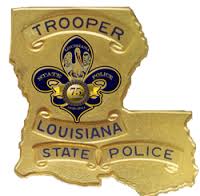 Michelle Southern reporting.
Governor John Bel Edwards orders a full investigation into trips made by State Police officers, amid a report 4 troopers took side excursions to Las Vegas and the Grand Canyon during a business trip on the taxpayer's dime. The Division of Administration's auditor will conduct the probe.
"The question that is obviously on a lot of people's minds is, 'Who else knew about this besides them,'" said political analyst Clancy Dubos. "Maybe no one, maybe others. That is what this investigation will show."
In response to the allegations against the troopers in question, Col. Mike Edmonson announced a number of disciplinary actions and policy changes that will take place.
Dubos says it will be interesting to see what happens following the Governor's investigation as obviously the buck stops with the man in charge.
"Looking back at previous administrations will help because it will put things in perspective and see if this happened before," said Dubos.
The Governor's Office says their investigation will also look back at trips during the previous administration. Dubos says considering Louisiana's current financial troubles, this incident doesn't look good for anybody in state government.
"People have to place their trust in those who are in charge," said Dubos. "Somebody at State Police approved this trip."