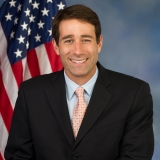 Flood recovery discussions are ongoing, as the Restore Louisiana Task Force is deciding how to spend the $438 million the state has received so far from the federal government. Republican Baton Rouge Congressman Garret Graves says they will seek more federal assistance, but it's important for the state to decide quickly how they'll allocate the first installment of federal funds.


"It's going to probably be much easier for our negotiations or better for our negotiations holistically if we've got a plan subsisted very clear on how these dollars are going to be spent," Graves said.
Graves says Louisiana's congressional delegation will seek additional funding from Congress when they return for their lame duck session after the November election. He says the Comite River Diversion project and other flood mitigation plans will be at the top of the list for their funding request.
"If we can do that, we can lower the base flood elevations, and we can prevent or eliminate the need for a lot of these people to have to elevate their homes and businesses," Graves said.
Graves says the task force needs to come up with specific areas that need disaster funding, like home repair and mental health. He says it will be easier to get federal dollars approved if Congress understands exactly where the money will go.
"Making sure that we're all discussing what's doable in Congress and then of course what the needs are at home to make sure that we're all the same page in regard to this next request," Graves said.