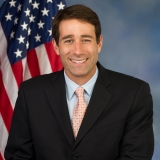 Vice President Mike Pence will be in Baton Rouge today to meet with business leaders. Baton Rouge Congressman Garret Graves says the frustration business owners have experienced over the last few years has peaked. He says in the first year of opening a small business, owners spend more than $80,000 just complying with federal regulations.


"That's over burdensome, and it prevents our ability to create new jobs. It prevents our ability to grow the economy. So I think you're going to hear a lot of people expressing frustration, but more importantly solutions and new approaches," Graves said.
Graves says government regulations, taxes, and fees are making it harder for someone to run a small business. He says he will fly down with the Vice President, which will give him the opportunity to discuss some of the issues that are important to Louisianans.
"We're going to be talking about flood insurance. We're going to be talking about flood recovery issues. We'll be talking about energy and the president's budget," Graves said.
Graves says Louisiana business leaders can offer the Vice President a unique perspective, as we've faced some unusual challenges, from a historic flood to new energy policies. He says a lot of these issues have applications for the rest of the country as well.
"I think we're going to have a chance to talk about some of the experiences in Louisiana, how they have national application, how you can prevent subjecting some disaster victims to a second round of disasters by having their own government acting improperly or inefficiently," Graves said.