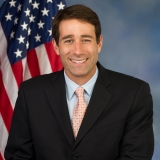 Baton Rouge Congressman Garret Graves says he will resign if the federal government is the reason flood victims have not yet received any federal assistance. Graves made the comments on the Jim Engster Show, also issuing a call for Governor John Bel Edwards to do the same.


"Meaning if the ball is in the state's court right now, then the governor resigns his position. I will take that deal to let you know how right I am, how serious I am. I'm not going to sit here and play games with the governor," Graves said.
Richard Carbo with the Governor's Office says there is no truth to Graves' claims that the state is holding up the process. He says Louisiana submitted its plan on how to spend recovery dollars to the US Department of Housing and Urban Development with record speed, and the funds are tied up in red tape on the federal level.
"At the exact same time that the Congressman was placing this bet on himself, HUD said they were still waiting to approve the final release of the funds," Carbo said.
Congress has approved a total of $1.6 billion for Louisiana's flood recovery, but no dollars have yet been dispersed. The Governor's Office says the funds will be available in the coming weeks. But Graves is adamant the state is delaying the process.
"The state of Louisiana, the governor of Louisiana is the single impediment between flood victims getting their money and recovering or not," Graves said.
Carbo says the Governor's Office in no way wants Graves to resign. He says instead, they want to work with him because that's what's best for the flood victims. He says these kinds of comments aren't doing anything to help homeowners.
"We don't need to make them more anxious by falsely telling them that there's money there that they could be getting, and the state's just not giving it to them. That's not accurate," Carbo said.