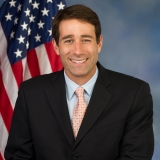 Congressman Garret Graves spoke before the Baton Rouge Press Club to express his frustration with the flood recovery and what he hopes to accomplish with President- elect Trump. Graves says the fact that some families will not be placed in a FEMA trailer until after Christmas is ridiculous.


"Who runs this place? This is not what would happen in government. I'm very excited at the opportunity to work with the Trump administration in terms of challenging the status quo."
Graves says he's been able to talk with President-elect Donald Trump along with vice president-elect Mike Pence about the timeline of FEMA assistance. He says both agreed that the efficiency of getting flood relief dollars to victims was absurd.
"The efficiency of the administration of dollars was very well received. The need for additional dollars is something that they said they'd look, which when you look at the data, I think it speaks for itself."
Graves addressed the Restore Louisiana Taskforce and how relief dollars are being appropriated. He says the flood didn't discriminate based on income level and neither should the disaster aid.
"And I think that under the plan that it discriminates in two ways. One, by prioritizing or largely funding low and moderate income and secondly, by establishing a blanket figure of $75,000 per household."