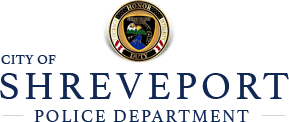 A Shreveport man has been sentenced to five years in prison after being convicted of Bigamy.
40-year-old Jeffery Brooks had already been convicted of sex crimes in November against two teenage girls when investigators discovered he has also married to two different women.
Assistant DA Britney Green says one of the wives read about Brooks' sex crime conviction and alerted investigators to their marriage.
"One of the wives reached out to us, the first wife, and notified us that this person was married to someone else as well as being married to her."
This is Brook's third and most recent felony offense.
Brooks admitted to the charges that he married one woman in April of 2007, and ten years later married another woman without divorcing the first. Green says the second woman he married has no idea that Brooks was married at the time, leading her to enter into an invalid partnership.
"Her marriage to him which was conducted in Jamaica really is a nullity, it would be voided because he couldn't lawfully enter into that second marriage."
Brooks received the maximum possible sentence under Bigamy statues.
The Assistant DA says Bigamy is not a victimless crime and can lead to spouses getting taken advantage of financially.
"Contracts that the second woman believing that she's entered a valid marriage starts to build a life with this person, she may enter financial obligations with him."
Brooks was sentenced in Caddo District Court.