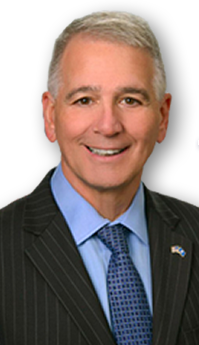 A gun rights bill by Congressman Ralph Abraham has been signed into law by President Donald Trump. The Republican from Richland Parish says the bill protects the Second Amendment rights of elderly people after a policy put in place by the Obama Administration put them in jeopardy.


"If you were of social security age and you needed a fiduciary to help you with your finances, then you could be claimed to be mentally incompetent," Abraham said.
Abraham says under the Obama executive order, elderly people who needed help filing their taxes could no longer own or purchase firearms. He says needing help filing taxes doesn't make someone mentally incompetent. Abraham is glad the new administration moved quickly sign this new pro-Second Amendment law.
"This Trump Administration is going to be phenomenal in many aspects but certainly in the Second Amendment rights protection. They get it. They understand it," Abraham said.
Supporters of the old rule say guns can be dangerous in the hands of people with mental disabilities. Abraham says dealing with people with true mental illnesses and disorders is entirely different, and that's not the way the rule was written under the Obama Administration.
"The way that the rule was written was that if you were simply declared mentally incompetent because you needed help filling out a tax form, then you lost due process, you lost your gun rights," Abraham said.