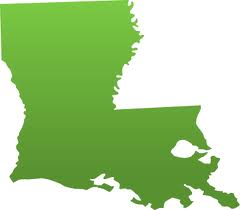 Cameron Parish is bracing for impact as Tropical Storm Harvey makes a second landfall and treks north through the state. Office of Emergency Preparedness Director Danny Lavergne says the biggest threat from the storm will be the water, as the parish received about 30 inches of rain in just the last two days.


"We have all the resources on standby. We've got search and rescue vehicles, high water vehicles for rescues. All the EMS is staged throughout the parish, and we're just waiting for Harvey to pass on through," Lavergne said.
Lavergne says this is the longest time frame the parish has ever had to prepare for a storm. He says the parish filed an emergency declaration on August 23. He says officials are as prepared as they can be.
"We're ready for Harvey to pass, and we're going to have issues after it passes," Lavergne said, "We anticipate flood waters throughout the coastal community for having standing water above ground for two to three weeks before it drains into the Gulf."
About 6,000 residents had to evacuate Cameron Parish. Governor John Bel Edwards says Louisiana is not out of the woods yet as the storm is expected to drop another 10 to 20 inches of rain across the Bayou State.
"This is in concert with a storm surge that remains in the one to two feet above ground level, which will prevent the rivers from draining as we want them to which will exacerbate the flooding problems," Edwards said.
Edwards says more than 670 guardsmen are working on Harvey operations in the state. He says about 500 rescues have already been made in southwest Louisiana. He says flooded roadways are a concern.
"I'm encouraging people not to drive through water standing on roads if you don't know that it's safe to do so, if you don't know both the depth and the force of the current," Edwards said.