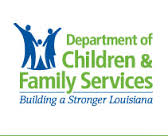 Hurricane Harvey survivors sheltering in Louisiana are heading back home, as the Department of Children and Family Services is closing the shelters in both Shreveport and Alexandria. Secretary Marketa Garner Walters says Texas authorities are ready to welcome residents back to the Lone Star State.


"They were very grateful to Louisiana for being good partners and for taking good care of their residents, but they wanted to get them home as soon as that was feasible," Walters said.
Walters says they have been loading families onto nice coach busses for the trip to the new shelter in Dallas. She says about 700 Texans have already started the journey, and they'll be greeted once they cross the state line.
"They will go to Mesquite, Texas, which is a reception center where they'll get off the bus, get something to eat, stretch their legs, walk around. They have their pets with them," Walters said.
Walters says small animals at the Alexandria shelter were loaded onto the busses with their owners, while large pets will catch a ride with the Louisiana department of agriculture. She says DCFS began the sheltering operation with one goal in mind.
"To be the very best neighbors that we could be and to make sure their shelter experience was a really good one, and so we have done that and have worked really hard to give them a first class experience," Walters said.