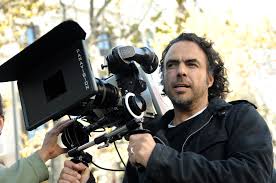 Michelle Southern reporting.
Hollywood South has taken a major hit over the past year since the legislature passed a measure that puts a cap on Louisiana's film tax incentives. That's according to Celtic Media Centre Executive Director Patrick Mulhearn. He says what's scaring films away is the manner in which lawmakers capped the movie credits, which he compares to retail mail in rebate coupons.
"It puts a limit on the number of rebate coupons the state will honor," said Mulhearn. "If a retailer was offering a mail-in rebate coupon and you weren't sure if it would be honored, chances are you'll shop somewhere else."
Mulhearn says film executives are choosing to spend their money in states & nations where they know for sure obligations will be honored. He says the biggest film union in Louisiana reports that only 37% of their members are employed right now.
"You could be looking at numbers as high as 70% that are out of work," said Mulhearn.
Mulhearn says they haven't had any major movies filming at Celtic Studios in Baton Rouge since August.
He says Louisiana's film industry could be saved if lawmakers consider proposals to change the way the movie tax credit program is capped during the potential second special session.
"We can fix it without adding a dime to the state budget, and it would save money in the long run," said Mulhearn. "We need to transition from a redemption cap to an issuance cap."