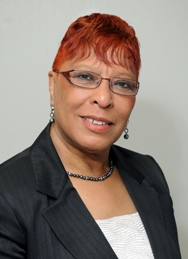 The House Education Committee approved a bill to allow high school students to participate in a national survey on sexual risks. Baton Rouge Representative Patricia Smith says there is no sexual education in Louisiana public schools.


"Let us bring ourselves into the 21st century because those of you who send your children to private and parochial schools, they're getting sex ed. Our kids get nothing in public schools, absolutely nothing," Smith said.
Smith says Louisiana has a high number of teen pregnancies and STD cases, with East Baton Rouge Parish leading in teen births and Madison Parish leading in chlamydia. She says this legislation could help reduce those numbers.
"That indicates that there's serious problems, even in our smaller areas, where children are experimenting with sexual behavior, and we don't know how to deal with it," Smith said.
The survey asks questions such as how many sexual partners someone has had, at what age the respondent became sexually active, and what methods they take to prevent pregnancy. Baton Rouge Representative Rick Edmonds opposed the bill because he says this issue should be discussed at home, not in school.
"This is really a parent issue of how they teach their children, when they teach their children, why they teach their children, and I have great concerns over that," Edmonds said.
Louisiana resident Victoria Kelly also spoke in opposition to the bill. She says the questions are invasive, and she would have been embarrassed to take this survey when she was in high school.
"I don't think this is the best way to go about educating our young people, or informing them about how to better care for themselves when it comes to sexual education," Kelly said.
The bill now moves to the House floor.