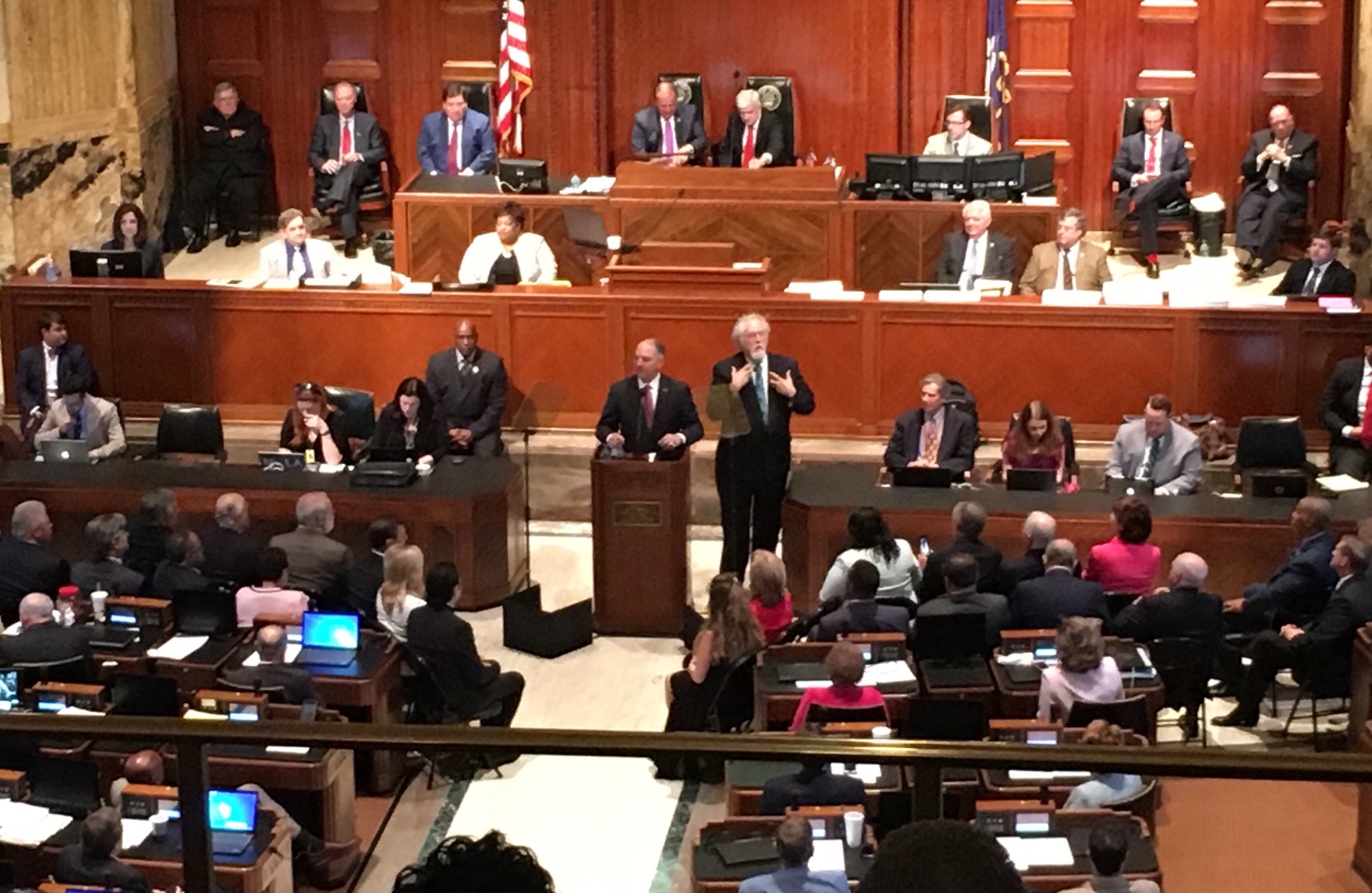 The House Ways and Means committee begins today pouring over some of the proposals included in the governor's tax plan. John Bel Edwards ambitious proposal will increase taxes on many businesses, but he says it will lead to lower income taxes for 90 percent of taxpayers. Baton Rouge Representative Ted James is confident once more details of the plan come out, there will be ample support.


"Once voters really understand and not just assume that we're trying to embark upon come huge tax increase. This will only impact those folks at the very, very top," James said.
But West Monroe Senator Mike Walsworth says Louisiana has one of the lowest income tax rates in the nation. He's concerned about putting too much of the tax burden on businesses and losing jobs. He says lawmakers need to be cautious about lowering taxes for individuals and getting businesses to foot the bill.
"If we run jobs out of here, we're not going to have any income anyway. So that's sort of a populist view to say we're lowering all the taxes on individuals, and we're going to stick it to business," Walsworth said.
Edwards says changes to our tax structure are needed to make sure TOPS is fully funded, more resources can be devoted to education and other priorities. Baton Rouge Representative Patricia Smith says the legislature has to do something to raise more revenue for vital state services.
"We need to have more revenue. We can't just cut, cut, cut and think we're going to cut ourselves out of a deficit. We just can't do it," Smith said.
The governor is calling for a bipartisan effort to fix the state's annual problem of budget cuts, especially during the middle of a fiscal year. Ruston Representative Rob Shadoin hopes lawmakers can come together across party lines to do what's best for the people.
"You put the people's business and principles of this country ahead of personality and party, that's when we'll make progress," Shadoin said.