Posted on 3/17/2016 11:54:00 AM.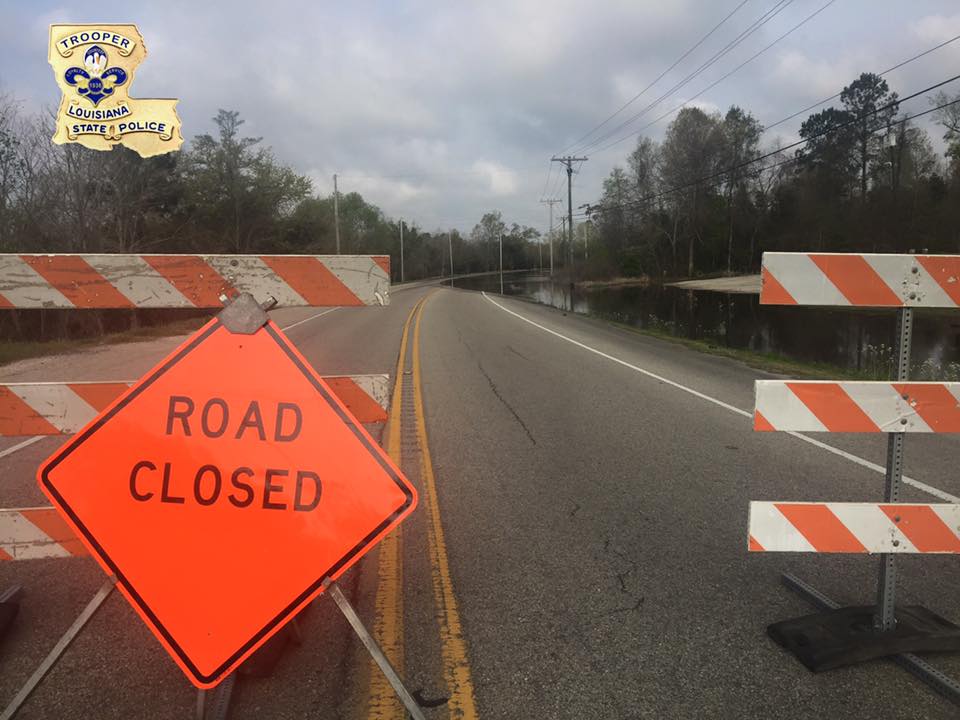 Due to flooding from the Sabine River, I-10 at the Louisiana/Texas state line is expected to remain closed for at least a of couple days. Sgt. James Anderson with State Police encourages motorists to plan an alternate route if headed to The Lone Star State.
(photo from State Police)
"Westbound traffic is being detoured north onto I-49 in Lafayette, U.S. 165 near Iowa, and U.S. 171 in Lake Charles then west onto U.S. 190 into Texas," said Anderson."
Anderson says you don't have to travel all the way to I-20, as US 190 into Texas crosses in northern Beauregard Parish. He says traffic has been moderate, but it's flowing well.
"We have higher than normal commercial truck traffic, but it's been a good ride thus far," said Anderson.
interstate 10, state police, james anderson, US 190, Texas, sabine river
---