Posted on 10/18/2017 5:47:00 PM.
Police are investigating the discovery of a female body near the Pineville expressway. Police have identified the victim as 42-year-old Latish White of Alexandria. Pineville Police Deputy Darrell Basco says they are trying to determine why the body was there.
More
Pineville police, body found, Pineville
---
Posted on 10/18/2017 4:31:00 PM.
A Jackson Parish paper mill will continue to play a vital role in the local economy. WestRock will perform a 200-million-dollar expansion, saving about 400 jobs at the mill and another 37-hundred indirect jobs. State Economic Development Secretary Don Pearson says a big win for north Louisiana.
More
WestRock, Jackson Parish, Hodge, Don Pearson
---
Posted on 10/18/2017 12:52:00 PM.
LSU political communication professor Mike Henderson finds that voter turnout for statewide elections has been on a decline for the last 30 years. In 1983, 54-percent of the eligible voters voted for governor and in 2015 the voter turnout was down to 33-percent. Last weekend's special election saw only a 13-percent turnout. Henderson says the voting public seems to be burned out on state politics.
More
Louisiana voter turnout, Mike Henderson, saturday elections
---
Posted on 10/18/2017 10:17:00 AM.
The Iberville Parish Council has made it illegal to burn a flag. Council Chairman Matt Jewell says the move is in response to an Ohio incident when a flag was burned causing consternation among war veterans there. Though there has not been any incidents in Iberville Parish, he and others want to make sure it doesn't offend Veteran's there…
More
flag burning, Iberville Parish, ACLU, Matt Jewell
---
Posted on 10/18/2017 2:31:00 AM.
According to the Tax Foundation's State Business Tax Climate Index, Louisiana ranks 42nd on tax competitiveness. Senior Policy Analyst Jared Walczak says the reason for this low rating is because the Bayou State has one of the nation's most complex tax structures. He says Louisiana has a number of taxes that most states have foregone.
More
Tax Foundation, tax competitiveness, Jared Walczak
---
Posted on 10/17/2017 1:26:00 PM.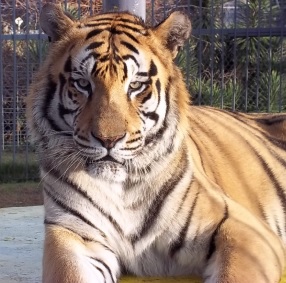 A tiger who became a roadside attraction in Grosse Tate was euthanized. Tony the Tiger had lived at an Iberville Parish Tiger Truck Stop since 2001. Due to health issues, he was put to sleep on Monday. Attorney Jennifer Treadway says despite what protesters say, Tony died peacefully and was very loved by his caretakers.
More
tony the tiger, tiger truck stop, grosse tete, michael sandlin
---
Next Entry