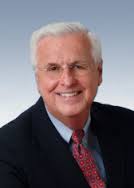 State Insurance Commissioner Jim Donelon is pushing the importance of flood insurance, especially after the severe flood damage left by Harvey. Donelon says the sad thing is, it usually takes a horrific storm like the one that caused the August floods last year, for homeowners to take action and protect their homes.


"Unfortunately, only about a quarter of the property in Louisiana is insured for flood but after the events of a year ago, the take up in those areas doubled."
The number of properties now insured for floods in Baton Rouge and Lafayette is now at 23%, up from 12. Donelon says these super storms will certainly send a strong message to homeowners.
"The still significantly subsidized by the federal government National Flood Insurance is the best insurance buy anywhere in our state."
Donelon says a significant amount of claims made in Louisiana with the National Flood Insurance Program have been filed in areas that do not see flooding on a regular basis. He when Congress reconvenes next month, he will fight for significant changes to the National Flood Insurance Program.
"I'm lobbying for reform of the proof of loss process. I'm also advocating changing the coverage for contents from actual cost value to replacement cost."