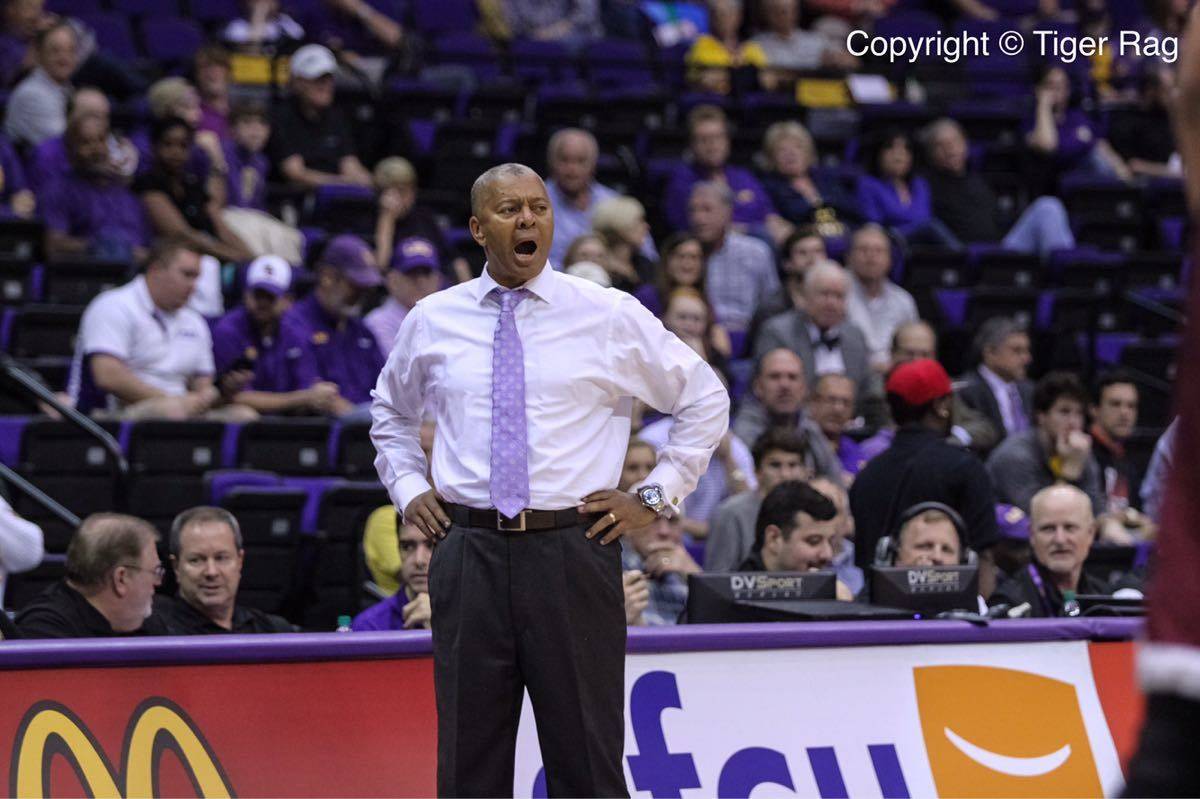 Tonight could be the final game for Johnny Jones as head coach of the LSU Tigers. Tigerrag.com reports Athletic Director Joe Alleva is expected to hand Jones his pink slip shortly after the Tigers are eliminated from the SEC Tournament. Jones was asked whether he thought he deserved another season.


"Man I tell you, I'm not selfish enough to even think along those lines. I've got a basketball team to get ready for and some kids that's trying to win their next game and a staff that's really in preparation in trying to do that and that's what our focus and conversation is on."
Jones is completing his fifth season as the Tigers head coach. Two years ago, he took LSU to the NCAA Tournament. Last season, LSU failed to make the Big Dance, despite having the eventual number one pick in the NBA draft on their team. This past season, LSU went 2-16 in the SEC. Jones on his time as head coach at LSU.
"I think our body of work and what I do, I'll let you take a look at that and see whatever numbers you want to look at and see what history speaks and let you do that."
LSU faces Mississippi State in the SEC Tournament tonight.