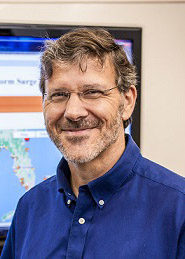 Winter Solstice officially began at 4:44 this morning, according to State climatologist Barry Keim. He says we've been experiencing some cold temperatures this week, but the Climate Prediction Center is calling for warmer and drier than normal conditions for the next three months.
"This doesn't mean we won't get some cold air intrusions, but when we add it all up after the three months, we should average above normal with temperature and below normal with precipitation," said Keim.
Keim says this forecast is based partly because of the weak La Nina conditions currently in place.
"Which tends to create cool and wet conditions in Alaska and the Pacific Northwest," said Keim. "But dry and warm conditions across the southern third of the United States."
Keim says the chance of having a white Christmas in Louisiana this year is basically nill. He says this prediction doesn't mean we won't see some cold air this winter.
"But by and large the chances of seeing snow or frozen precipitation is certainly reduced with a forecast like this for the next three months," said Keim.